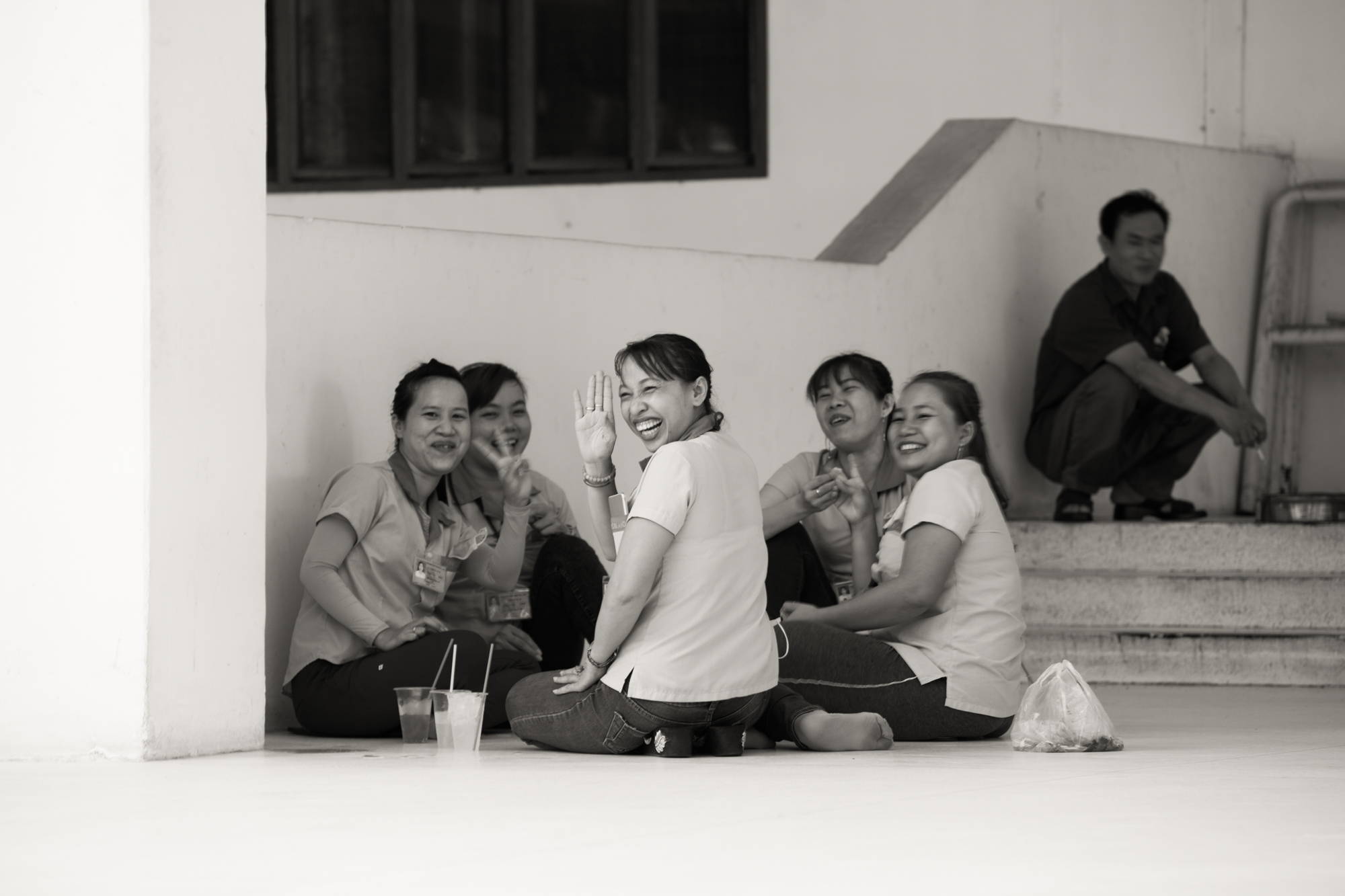 Founded: 1994 by Keith Kim, Current Chairman
Run by: Sonny Lee, CEO
Employees: 15,000
Hours: Roughly 40, overtime is maximum 4 hours a day.
Benefits: Health Insurance, Bi-annual Health Check Up, Well-being Programs
Languages spoken: English, Korean, Vietnamese
---
Nobland international was incorporated in year 1994 starting to manufacture
cut & sewn knit and woven wear products for New York based Designer Brand.
Our organization has achieved remarkable growth and we are now a leading apparel Manufacturer with headquarter located in Seoul, Korea along with offices in Vietnam , Indonesia, New York and factories in Vietnam and Indonesia with over 15,000 direct employees globally.

We are providing our customer with the greatest satisfaction with the motto " Innovation and advances "not only by setting trend with having Design Center in the heart of fashion avenue in New York, but also by collaborating with the customers' design team to be tailored to their specific needs by categories.

Read More
---
Two Companies, One Goal

Nobland International and we are working towards the common goal of sustainability. Our partnership provides us the unique opportunity to have control over our supply chain. We actively work with Nobland International's CSR Team (Corporate Social Responsibility) to source and develop sustainable materials and incorporate ethical practices into every stage of our product's life.
---
Diversity, Inclusions, Culture
At Lafy, we believe in a culture of diversity and inclusion as we expect the same for all of our partners. With over 65% of employees being females, and as a business owned by Asian-Americans, Nobland International boasts a culture of diversity and inclusion. What's more? Nobland International is the only company in the manufacturing industry to have a female CEO!
---
Transparency under all costs.
At Lafy, we understand that sustainability comes with full disclosure and transparency. Nobland International and we decided to share some of our certifications.

The Organic Content Standard (OCS) is an international, voluntary standard that sets requirements for third-party certification of certified organic input and chain of custody. The goal of the OCS is to increase organic agriculture production.

The Recycled Claim Standard (RCS) and Global Recycled Standard (GRS) are international, voluntary standards that set requirements for third-party certification of recycled input and chain of custody. The shared goal of the standards is to increase the use of recycled materials. The GRS includes additional criteria for social and environmental processing requirements and chemical restrictions.

The Global Organic Textile Standard (GOTS) was developed by leading standard setters to define world-wide recognised requirements for organic textiles. From the harvesting of the raw materials, environmentally and socially responsible manufacturing to labelling, textiles certified to GOTS provide a credible assurance to the consumer.

ISO 14001 is the international standard that specifies requirements for an effective enviornmental management sysem. It provides a framework that an organization can follow, rather than establishing environmental performance requirements.